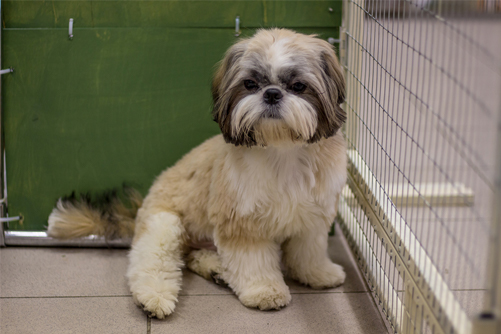 Shih Tzu rescue groups are privately run, volunteer organizations that rescue animals and find them new homes.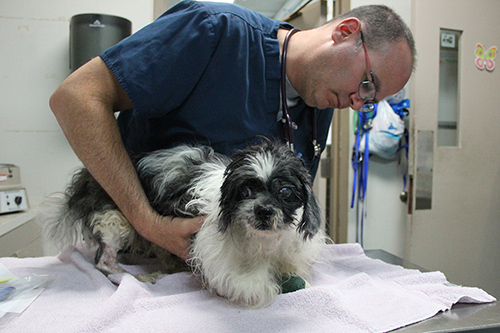 For the most part, they usually specialize in certain breeds. The rescue groups then work closely with animal shelters that contact them any time a member of a particular breed is brought into the shelter.
Shih Tzu rescue groups are responsible for getting the dogs, cleaning them up, taking care of all veterinary needs, and evaluating them until they can be placed into a permanent home.
Recuse groups refer to this home as the dog's 'forever home,' because they work hard to place dogs with owners that will not give up the dog as the previous owner did.
A fair amount of the rescue groups raise money as well as use their money to fund their operations.
This money is then used to provide medical care for the pets and other services such as spay neuter, and basic obedience training, which would make them more adoptable and successful pets.
A rescued Shih Tzu could be the perfect pet for the right person.
There are Plenty of Benefits to Rescuing Adult Dogs:
1) Many rescued Shih Tzus have already been housetrained; therefore, have already learned to behave in the home.
2) Adult dogs get along great with children as well as other pets; however, if they don't, rescue workers would have caught it before allowing them to reach their adoptive homes. They carefully evaluate each dog before releasing them.
3) Usually, these older dogs are capable of obeying simple commands like Sit and Stay.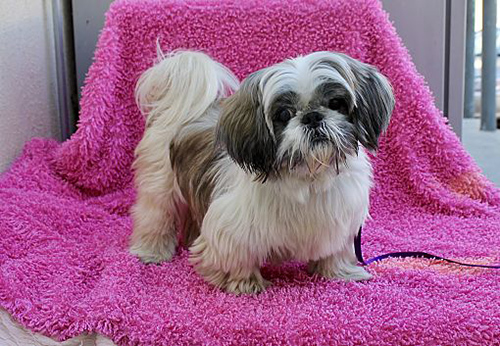 4) In some cases, owners have reported that the dogs seem to know that they had been rescued and show their new owners gratitude with a particularly strong bond.
5) The dog is already full-grown; therefore, you will know how the dog looks and acts. They are no surprises when you rescue an older dog.
You will also be able to make the right choices for your dog because the rescue group has already screened them.
You will get all of the information about your new Shih Tzu rescue dog, such as the dog's foster parents, and what it's like to live with the dog.
Shih Tzu Rescue Groups
Now that you've learned about rescue groups and what they do, I'm sure you would like to know where you can get in contact with Shih Tzu rescue organizations. Below are a few places that you can get started.
1) ASTC:
The ASTC has a rescue committee with a lot of members all over the United States. You can find them online at www.Shihtzu.org/
2) PetFinder:
This internet source is among the many favorites for finding pets that are adoptable and deserve a second chance.
This website is very user-friendly and allows you the ability to select any breed that you want by entering your zip code, which gives you a list of all current animals that are available for adoption near you. Their database is vast and up-to-date. You can find them at www.petfinder.com
3) ASPCA:
The American Society for the Prevention of Cruelty to Animals has a great website (www.aspca.org), which has tons of information and resources about the adoption of pets as well as a search engine that allows you to find rescue groups and shelters in your area.
4) Pets911:
This is another great website for performing local or regional searches for adoptable pets. Pets911 is a group that is partnered with the Human Society of the United States. You can find them at https://www.facebook.com/pets911/.
Also, you can find additional information about Shih Tzu rescue groups at any resident dog breeders or any breeders that explicitly deal with Shih Tzus. Dog breeders, at least the reputable ones, do not expressly breed for profit. These breeders genuinely care about the dog's well-being.
If you do not have access to rescue groups in your area, you can contact any Shih Tzu breeder. Most breeders take back abandoned and abused dogs and can also assist in finding them adoptive homes.