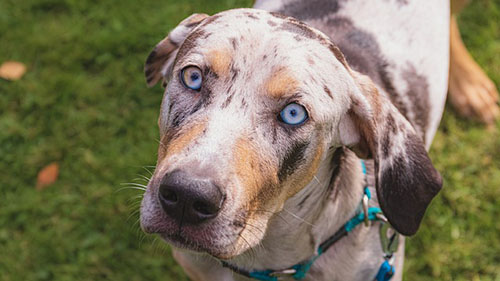 Bovine tracheal cartilage has become increasingly popular for treating various canine medical conditions as an alternative to traditional medical treatments. Bovine tracheal cartilage is a natural supplement from calf tracheal cartilage harvested from healthy, non-genetically modified animals. This natural supplement offers a safe, effective, and affordable option for pet owners seeking additional treatment options for their beloved canine companions.
Bovine Tracheal Cartilage Benefits
As pet parents, we strive to keep our furry friends healthy and happy for as long as possible. One way to do this is by supplying them with the proper nutrition. Bovine tracheal cartilage is an all-natural supplement that can help boost your dog's immune system and overall health.
It contains powerful anti-inflammatory and antioxidant properties that can help reduce pain, inflammation, and other symptoms associated with chronic conditions such as arthritis, allergies, and skin conditions. It can also help promote healthy joint function and improve mobility in dogs with joint pain. Additionally, bovine tracheal cartilage can improve digestion, reduce digestive issues, and improve overall gut health.
It is also a prime source of essential vitamins and minerals. It helps to replenish lost nutrients and promote healthy bone, joint, and muscle tissue. It can help protect your dog's heart health, reduce harmful cholesterol levels, and support healthy blood pressure.
Is Dried Beef Trachea Safe for Dogs
Yes, it is, and unlike other cartilage products, the dried beef trachea is easier to digest and contains glucosamine and chondroitin, which can help improve joint health in dogs. It also contains collagen, which helps to promote healthy skin and fur. In addition, the dried beef trachea is an excellent resource of protein and essential fatty acids, and its natural crunchy texture helps to keep teeth and gums healthy.
The dried beef trachea is a healthy dog snack and can be used as a training tool. It can be easily incorporated into your dog's diet, giving your pet the nutrients and vitamins for optimal health. With its various health benefits, the dried beef trachea is ideal for pet owners who want to share the best nutrition with their furry friends.
Beef Trachea for Dogs
The beef trachea is also a natural protein source, vital for healthy muscle growth and development. It is abundant in essential fatty acids, vitamins, and minerals, which can help strengthen overall health and wellness in dogs. The beef trachea is highly digestible and can be easily added to your dog's diet as a nutritious snack or meal.
What are the Benefits of Using Bovine Tracheal Cartilage for Dogs
This cartilage is a natural, non-invasive supplement that can help support the health of dogs' trachea and other respiratory organs. Rich in nutrients and minerals, including chondroitin sulfate, glycosaminoglycans, and mucopolysaccharides, tracheal cartilage can help keep your dog's trachea and other respiratory organs healthy. Additionally, this supplement may help reduce inflammation in the trachea and other respiratory organs, which can help to ease coughing and other respiratory symptoms.
Aside from the respiratory benefits, it can also help improve your dog's overall immune system, reducing the risk of infections and other illnesses. Furthermore, it may also help to improve your dog's energy levels, allowing them to stay active and healthy.
In this way, this product can help to keep your dog in optimal health. If your dog suffers from symptoms related to their trachea or other respiratory organs, consider providing them with bovine tracheal cartilage as a natural supplement
Bovine Tracheal Cartilage Supplements
[azonpress template="widget_small" asin="B09Z9P59H3,B09VJHGYF4,B017Z7HZWQ,B075G4Y6ZG"]
It is derived from cows and comes in a powder or tablet form, easily absorbed by the body. These compounds help reduce inflammation and promote joint health in dogs with arthritis, hip dysplasia, and other joint issues.
It is important to note that tracheal cartilage is a safe and effective supplement for dogs. Still, it is always best to consult your veterinarian before starting any new supplement.
Your veterinarian can help determine if this supplement is the best option for your dog's health concerns and ensure that it is compatible with any other medications or treatments your dog receives. It is a great natural supplement for dogs that have been used for many years to help promote joint health.
Many pet owners have reported seeing improvement in their dog's condition within 1-2 weeks of starting treatment. This improvement may be seen in increased energy, appetite, and overall health. However, the full effect of bovine tracheal cartilage can take six weeks to be seen, depending on the severity of the condition.
Consistent and long-term use of tracheal cartilage is necessary to achieve the best results. Therefore, it's important to continue administering the treatment, even if there is no immediate improvement.
These supplements contain compounds like glycosaminoglycans, essential for cartilage regeneration. This can help to reduce joint discomfort, stiffness, and pain, while also aiding in the overall health of your dog's joints, tendons, and ligaments. Supplementing your dog's diet can also help reduce the risk of joint deterioration and improve your dog's range of motion and flexibility.
Also known as beef trachea, this chewy treat is an excellent source of protein and essential minerals, including calcium, phosphorus, and magnesium. The cartilage-rich nature of the beef trachea helps support healthy joints and cartilage in dogs of all sizes. The chewy texture also helps keep your dog's teeth clean and healthy, distracting from boredom. For smaller breeds, the beef trachea is the perfect size for small dogs, making it easier to chew and digest.
The beef trachea is a natural, healthy treat that can provide your pet with essential nutrients while keeping their teeth and joints healthy. It can also help reduce boredom from being cooped up in the house. With its great taste and nutritional benefits, a beef trachea is an excellent option for your furry friend.