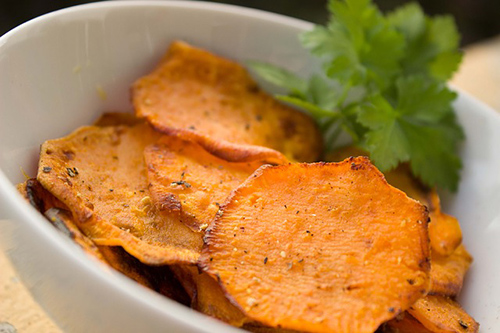 Are sweet potatoes good for dogs? The answer to this all so common question is yes. The benefits of sweet potato for dogs are immense. They're incredibly healthy, and dogs love the way they taste. In fact, there are plenty of other exciting and healthy foods in the home that many dog parents are unaware of. My dog started getting sweet potatoes as a treat for good behavior. Additionally, sweet potatoes are a great addition to a puppy's regular diet. Here are three significant sweet potato benefits for dogs: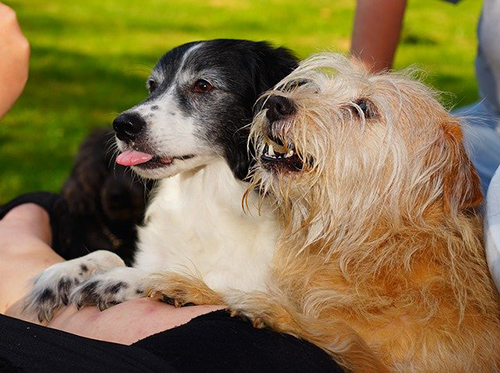 The sweet potato is an all-natural source of dietary fiber, which helps prevent diarrhea and loose stools.
The sweet potato is a healthier option for rawhide chews. Most dog parents give their canine family members rawhide chews because they are a long-lasting and convenient treat. However, they're known to be a choking hazard and can cause digestive blockages. Other natural alternatives to rawhide chews are, of course, sweet potatoes, bully sticks, pumpkins, and carrots. These alternatives may not offer the long-lasting chewing as rawhide, but they are safer and healthier, making them an excellent choice for homemade doggy treats.
Sweet potatoes are an excellent anti-cancer food. Numerous health experts and research show that root vegetables contain anti-inflammatory, disease-fighting, and antioxidant elements. The benefits of sweet potato for dogs make them a vital addition to your precious canine companion's regular diet. Below is a simple sweet potato for dogs recipe:
Are Sweet Potatoes Good for Dogs: Dehydrated Dog Treats
Ingredients:
One thinly sliced sweet potato
Cinnamon
Directions:
Cut the sweet potato into cubes, discs, or long way slices and put them into the dehydrator.
Add cinnamon
Let dehydrate for twenty-four hours to get the crunchiest treats that dogs love.
The oven can be used if you do not have access to a dehydrator. Put your range at two hundred degrees and bake for one hour, flip to the next side, and let bake for another hour. Upon completion, let the sweet potatoes sit inside the oven as it cools.
Sweet Potato Frozen Doggy Treats Recipe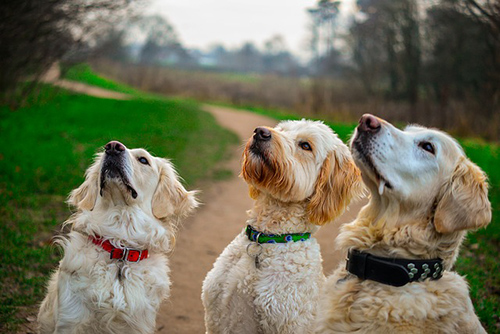 Although winter is almost upon us, many dogs are still enjoying frozen treats. However, some dogs, because of allergy issues, cannot properly digest dairy products. Therefore, the frozen doggy treats recipe below is made with all-natural ingredients that should be easy on their stomachs.
Ingredients:
Two or three sweet potatoes (organic is better)
Organic cranberries (abstain from using sugary dehydrated bagged cranberries, the sugar content is not suitable for your dog's digestion).
One cup of raw goat milk (optional).
Directions:
Microwave or boil the potatoes until they get soft, then scoop out the flesh into a bowl.
Pour in the raw goat milk and mix. However, depending on your dog's ability to handle dairy, you can substitute raw goat milk for kefir (plain yogurt) or skip this step altogether.
If you decide to use cranberries, now is the time to mix them into the mixture using a spoon.
Place the mixture into small, durable, and robust Rubbermaid containers or ice cube trays and freeze it overnight.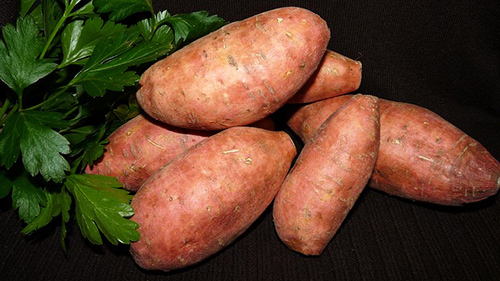 The best way to serve this delicious frozen treat is to add it to the food dish. It can take them up to fifteen minutes to lick their delectable treat, and it provides them a nice little break from their customary routine. If you prefer to go the container route, use extreme caution because your dog may begin to chew it after finishing the treat.
You can find plenty of other recipes like this one on the internet by performing a simple search on your favorite search engine. Here is a tip – when I make special treats for my dogs, I use coconut flour instead of wheat flour. Also, I check for common allergens before using powdered eggs or milk.
Making all-natural dog treats will make your canine companion healthy and happy. Not only will your dog love them, but you will also have a ton of fun making them. The health benefits to your dog are also well worth the extra mile.