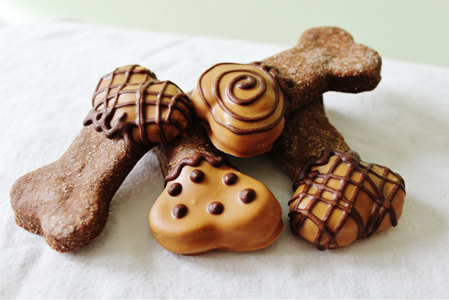 Most people consider their pets to be a genuine part of their family. We take care of and pamper them just like any other member of the household. Some people even spend a little extra on gourmet dog treats instead of buying ordinary commercial dog biscuits.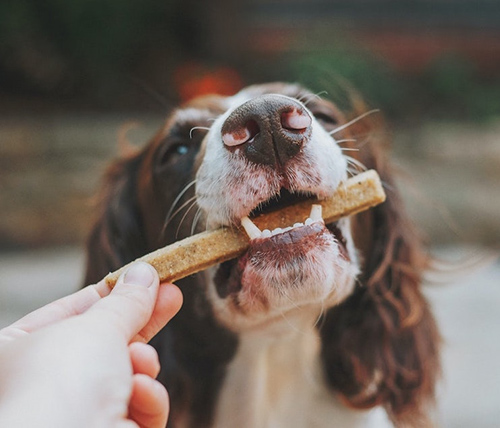 However, your dog couldn't care less if they're gourmet dog treats or not, but it makes owners feel good to know that their pets are getting the best, so they're willing to spend the extra money on them.
Gourmet dog treats can be pricey. However, they don't have to be. An excellent way to conserve money on gourmet dog treats is to make your own from home. It's not hard, and your dog will not know the difference. I promise you!
Easy Gourmet Dog Treats Recipe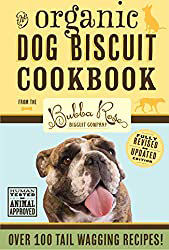 You can make dog biscuits using the same fine ingredients that you would use for your baking. One recipe for doggie cookies/biscuits calls for 2 cups (0.47 liters) of flour, a half cup of dry, nonfat milk, a cup of shredded cheddar cheese, 10 ounces (0.3 liters) of chopped spinach, a cup of softened margarine, and two cloves of crushed garlic. These are ingredients that many humans would not pass up in their meals.
Combine the cheese, spinach, margarine, and garlic in a food processor. Then put in the remaining dry ingredients. Place the combination in the fridge for one hour. In the meantime, grease up a cookie sheet with a vegetable spray. When the mixture cools, roll it out onto a floured surface. Cut out the biscuits with a cookie cutter.
Preheat the oven to 300 degrees. Put the biscuits on the cookie sheet and bake for about 30-45 minutes, or until they are a light brown. After the treats cool, they are ready for your precious canine family member to enjoy.
Store the unused treats in an airtight container for later snacking. If you want to give the doggy snacks an extra-special touch, you can also decorate them.
Wilton Candy Melts are a veterinarian-approved pastry that you can use on the treats. You can also use rainbow nonpareils to make them sweeter.