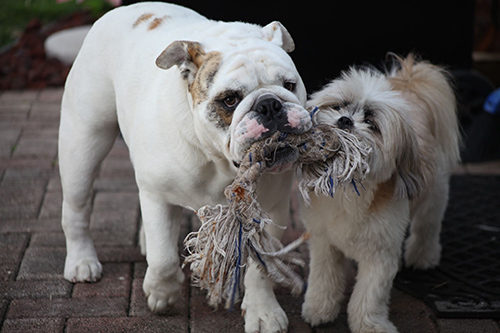 Although the American Kennel Club (AKC) categorizes the Shih Tzu as a toy breed, the United States is the only country that follows suit. The English Shih Tzu is in a totally different group.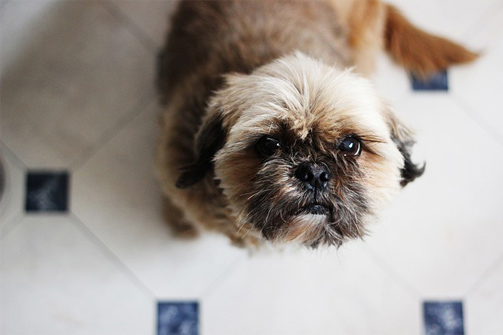 For instance, the Kennel Club of England puts the Shih Tzu into the group Utility dogs, a group that the AKC refers to as the Non-sporting Group. Breeds in this group include the Boston terrier, French bulldog, Miniature Schnauzer, Lhasa Apso, and Poodles.
However, the (FCI) organization that many countries, except for the United States, Canada, and Great Britain, adhere to when it comes to categorizing dog breeds. They consider the Shih Tzu, a Tibetan breed, and a companion breed other than a Toy.
Canada also considers the Shih Tzu a Non-Sporting breed other than a Toy breed. Many other countries throw the Shih Tzu in with other larger, sturdier breeds because of the Shih Tzu's heavy-boned and stocky stature. They're not as delicate or tiny as Yorkie's or the Maltese.
English Shih Tzu In a Class by Itself
Many people do not understand why the Americans categorize the Shih Tzu differently than all the others. But if you're an American, you'll just reply that is the "American way".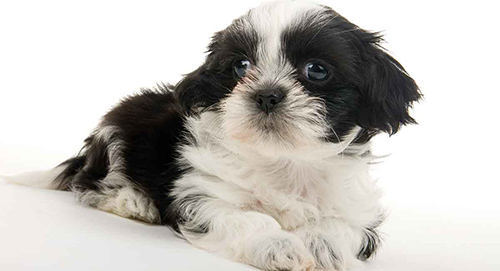 However, the Shih Tzu has a significant history in England. Therefore, it is no conspiracy that Shih Tzu's in England are considered Utility dogs. This means that they were used for some form of sport or work.
The breed standard does not explain which it is. Additionally, the English Shih Tzu stands a little bit taller and weighs more than it's American Counterpart.
The English Shih Tzu like any other breed has evolved to look a little different due to fashion and lineage differences.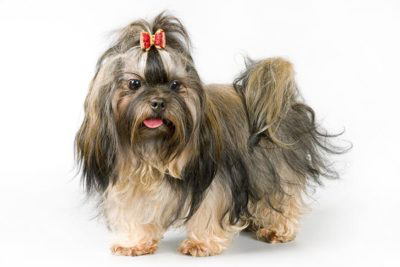 If you were to research the Kennel Club of the United Kingdom's official breed standard. You'll notice that it makes room for a little heavier, but not taller dog with a height of no more than 10-1/2 inches and about ten to 18 pounds.
The recommendation of the standard is set at an ideal weight of 10 to 16 pounds. However, if you were to draw a comparison between dog shows in both countries. The British dogs appear to be a little larger.
There Are Other Differences In The Standard, Which Include:
A specific liking for a white blaze or white stripe of fur running down the forehead and between the eyes.
A strong liking for a whitetail tip in multi-colored patches. However, let it be known that the AKC standard does not give any certain color or mark preference.
A strong preference for a top knot, which the AKC gives no specific standard.
When discussing the legs of the Shih Tzu, the word "short" is mentioned.
The Shih Tzu's face is described as chrysanthemum-like, which is an effect that comes from the hair that grows upward on the nose.