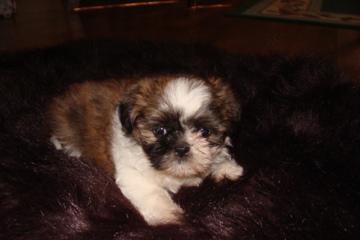 Are you looking for Imperial Shih Tzu puppies for sale? Then you've come to the right place.
In fact, this ad just went up a few days ago, and the owner is looking for a loving home for gorgeous sister Shih Tzus that are eight weeks old.
Anyone who knows about this breed knows that eight weeks is a good time to bring a Shih Tzu into your home because they're at the perfect age for you to train them and get them acclimated to their new surroundings.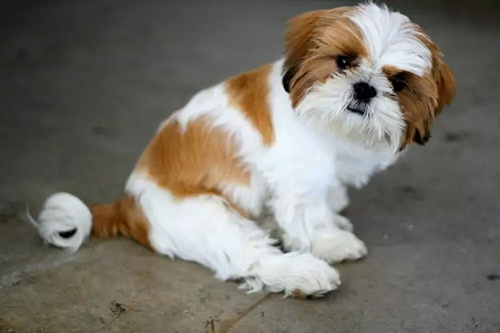 A Shih Tzu is a great breed for those that are looking for the ultimate companion. They will love you unconditionally forever.
However, you need to know that they are very high maintenance and will demand a considerable amount of grooming.
They do not eat very much, but they have a huge appetite for affection. Shih Tzus are happiest when they're in your lap being coddled and cuddled.
If I weren't a Shih Tzu, I'd be a boxer. ??

(c) jerseyshihtzu#shihtzu #shihtzutime #shihtzugram #shihtzuworld #shihtzulover pic.twitter.com/71stN77wx0

— Shih Tzu Time (@ShihTzuTime) January 28, 2021
Don't have the time to spend with a demanding dog as the Shih Tzu? Then please look for another dog. There are plenty of other breeds that do not demand this much attention.
Adorable Imperial Shih Tzu Puppies For Sale

These gorgeous sisters are 8 weeks old. They are lively little girls. We register all of our dogs. They are up to date with their shots and worming treatments.

The smallest girl should be about 6 lbs full grown while the largest of the three should be close to 8 lbs. full grown. All are sweet, gentle, and intelligent little puppies.

SOLD!

Contact: (903) 734-7767
Location: Dallas, Longview, Tx
Post ID: 14766934 Dallas
Visit the original Ad here