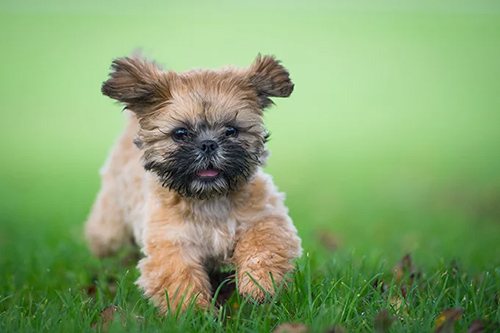 If you are interested in bringing a dog home. Then you might be interested in the beautiful and friendly Shih Tzu. These gorgeous little dogs are a lot of fun and can make the perfect addition to your family. However, you will have to find Shih Tzu puppies for sale first.
Luckily, these five tips can help you find the perfect breeder and puppy for your family.
1. Look Online For Shih Tzu Puppies
Looking for a breeder online is a great way to find beautiful Shih Tzu puppies for sale. And you might be surprised to find that there are more breeders in your area than you think.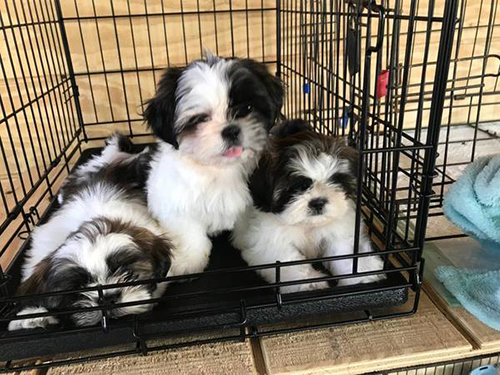 By looking online, you can often see pictures of available puppies and their parents. And you can find out more about the breeder and kennel before you ever call and inquire.
There are several ways to start your online search. First of all, you can use your favorite search engine to find out about any breeders that might be in your local area.
For instance, you can type 'Shih Tzu puppies for sale near me' into Google, and a list of locations will come up where you can go and purchase puppies or adult dogs. Another tip is to type in the breed you want to buy along with the city or state you reside in into the search engine. For example:
Shih Tzu puppies for sale in Kissimmee Florida
Shih Tzu puppies for sale under $400 in Florida
Shih Tzu puppies for sale in NC
Shih Tzu puppies for sale in Texas
You can also use the above search engine query's on your favorite search engine. Google is not the only one out there, but they are the most popular.
There are also online directories that are designed to help people find breeders for specific breeds that they are interested in. Some of these sites even offer additional information and reviews to help point you in the right direction.
2. Ask Around
If you know someone with a Shih Tzu, consider asking where the dog was purchased. The people you know might be able to give you tips about good breeders in your area, which could be the lead that you need to find the perfect little Shih Tzu puppy.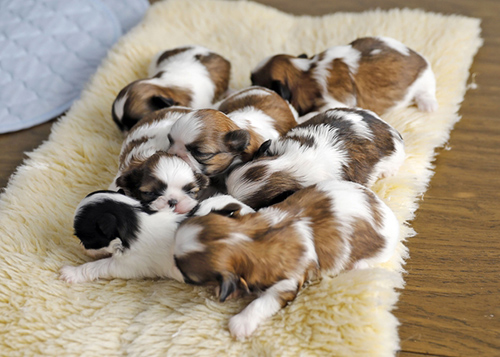 When asking around, you might find that more of your friends and co-workers know of good breeders than you think, and many of them might have a friend or family member who has a Shih Tzu puppy.
In many cases, asking someone who you know for advice can help you find a breeder who breeds healthy, happy, and pretty puppies, and you can ask about any health issues that their puppies might have had or if they had a good experience when working with the breeder.
3. Check the Classifieds For Shih Tzu Breeders
There are probably lots of local classified listings in your community. You can search these listings to find out about breeders near you. Also, you can check out online classified listings on sites like Craigslist.
Many communities even have forums and social media groups that are dedicated to buying and selling things, and you might be able to find breeders by checking out these online communities.
You might even be able to find a listing for Shih Tzu breeders in your area if you check out your local phone book, so try all of these sources to find out about local breeders.
4. Check with Kennel Clubs
Plenty of areas have kennel clubs and breed-specific clubs. And these clubs generally have plenty of active members who all breed dogs.
By contacting one of these groups or attending one of the meetings. You might be able to find a Shih Tzu breeder in your community.
Plus, one advantage is the fact that these kennel clubs typically support good breeding practices and healthy puppies. Therefore, you can typically find a good, responsible breeder this way.
You might also find that you want to become a member of the kennel club yourself as well so that you can learn more about your Shih Tzu puppy and his care.
5. Ask Other Breeders about Shih Tzu Puppies for Sale
Many breeders know one another and can give you tips about other good breeders.
For example, if you know someone who breeds one particular breed of dog. You might be able to ask him or her for suggestions about good Shih Tzu breeders.
Breeders know about the best breeding practices, and they typically have some knowledge about which breeders are the best.
In many cases, they can give you some great tips about not only how to find Shih Tzu puppies for sale. But also how to take care of your new puppy after you bring him home.
Bringing home a puppy is a pretty big step. But following these suggestions can help you find the best breeders and the best puppies that are available for sale in your area.