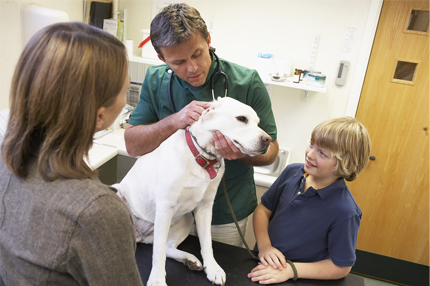 So you want to insure your pet but are unsure of where to start? For instance, the best place to start is to compare the different pet insurance providers with a pet insurance comparison. This strategy will allow you to choose which one is best for you and your pet.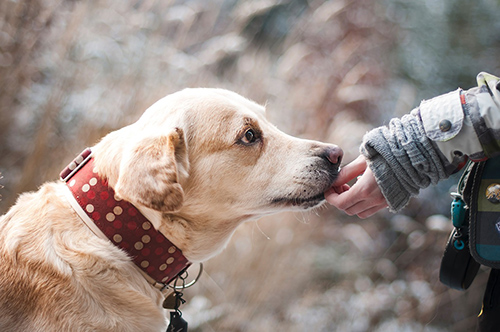 The way pet insurance work is to take your animal to a vet and pay for all the medical bills out-of-pocket. After that, you file a claim upon which the pet insurance provider will reimburse you.
Thus, reimbursement without delay is of utmost importance. You also want to know what the policy covers and what it doesn't, and the cost of monthly premiums.
Some companies also adjust their premiums yearly and some according to the age of the pets. Beware of such companies.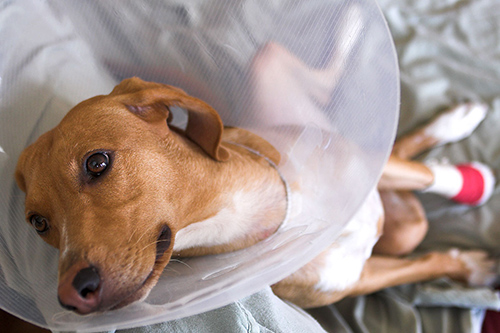 Upon making a pet insurance comparison, you should pay attention to coverage, deductibles, reimbursement methods, customer service, and claim limits.
In this article, we compare the best pet insurance providers based on the above criterion. Thus, you can choose which one is the most appropriate for you.
Pet insurance comparison of the top pet insurance providers
Trupanion pet insurance
Trupanion is a bit unique because they provide coverage for congenital and hereditary conditions in their main plans. They also offer coverage for hip dysplasia, which is a prevalent condition amongst many dog breeds.
Pros:
• This company operates its insurance underwriting. As opposed to most other providers who receive backing by other providers. However, it is the reason they can pay 70% in claim payments for the amount paid in premiums.
• It covers prescription medication
• Provides an unlimited lifetime limit on the coverage
• Hip dysplasia coverage forms part of its core policy at no extra charge
• Also, the core policy provides cover for hereditary, as well as congenital and, also veterinary supplements
• The monthly premium cost is not adjusted on a yearly basis
Cons:
• The company charges higher additional and deductible fees compared to other competitors. Therefore, its lowest deductible is enough to cause the monthly premiums to triple
• All policyholders handles a one-off administration fee of $35
• Contains the lowest monthly premium for a Labrador retriever, which stands at $39.80, and the plan has a high deductible, which is $1000
ASPCA Pet Insurance
Based on the features offered by ASPCA pet insurance, we cannot recommend the company.
It is instructive to note that this company pays a licensing fee to use the ASPCA name. But in reality, it is not affiliated with the ASPCA. Also, the company is known for providing very low reimbursements.
Pros:
• They offer a considerable range in their costs of pet plans. The cheapest is for a 10-year-old Labrador retriever at a cost of $14.70 every month. Which is for accidental coverage with only $100 annual deductible
• Covers prescription medications on some of its plans
• Amongst the few companies that provide wellness coverage
• Every plan that you buy contributes to providing care for the ASPCA animals
Cons:
• It does not have coverage for genetic or hereditary conditions. Except within its two highest cost plans
• Charges a high sign-up fee of $10.50 and also has a recurrent annual fee
• They don't cover prescription medication in their basic package
Petplan insurance
Although Petplan tends to be costlier compared to most other companies. It provides top-notch coverage benefits and also boasts a proven track record concerning customer satisfaction
Judging by their coverage level, Petplan is second to none. They are also amongst a few companies that provide cover against genetic and congenital conditions
Pros:
• Do not have lifetime claims limit
• Provides cover for genetic, chronic and also congenital conditions which other plans do not offer
• High customer satisfaction
• Offers 5% discount for those that buy insurance plans through the internet
• Covers prescription medications
• Monthly premiums are not adjusted for conditions that are discovered from one year to the next
• Multi-pet discounts
Cons:
• Monthly premiums are higher than most companies. Starting at $37.53, which is for illness coverage for a 10-year-old Labrador retriever
• There are some complaints from policyholders that Petplan delay claims payments. Also, they usually need extensive evidence of treatment documentation
Embrace Pet Insurance
Embrace is amongst the top-rated insurance companies and is a better choice for those that have younger pets. However, they have an age cap on illness coverage; older pets aren't covered for sickness and diseases with this policy
Pros:
• Monthly premium is cheaper starting at $18.53 per month for a dog aged 10years old.
• Covers genetic conditions
• There are no incident limits on claims since they use the annual deductible technique of accounting
• Has optional wellness rewards (one-off fee of $149 covers up to around $200 of the annual wellness exam of your pet). This plan excludes dental costs and spay/neuter costs. It is amongst the few companies providing wellness coverage
Cons:
• There is an age limit, which means that after a given age, pets will no longer be eligible for illness coverage. But only accident coverage
• It requires a waiting period of two weeks for illness and accident coverage. And another waiting period of six months for orthopedic conditions
• Has extra prescription medication coverage
• You must meet a deductible before treatment reimbursements
VPI Pet Insurance
While VPI pet insurance is amongst the most used companies, I wouldn't say that they are the best concerning their reimbursements.
However, they are affordable, and they also offer timely reimbursements. And they give you the ability to track claims through the internet.
Pros:
• They offer cruciate ligament surgery coverage after a year on their policy. Other insurance plans rarely cover this
Note that cruciate surgery for ruptures is amongst the most common orthopedic problems in dogs. And it runs across all breeds
• Offers wellness coverage
• Some of their plans offer physical therapy coverage
Cons:
• Has a significant number of complaints for refusing to pay claims
• Unsatisfactory poor customer service
• Raise the monthly premium rates according to the age of the pet
• Prescription medication costs come at an added cost
Pet insurance comparison – Conclusion
Before choosing a pet insurance provider, it is advisable to conduct a pet insurance comparison amongst the top providers. To determine which of them offers you the most bang for your bucks.
The most important things that you should pay attention to when looking at a pet comparison chart are coverage, customer service, deductibles, reimbursement methods, and claim limits.
These are the most important things that pet insurance comparison consumer reports cover.