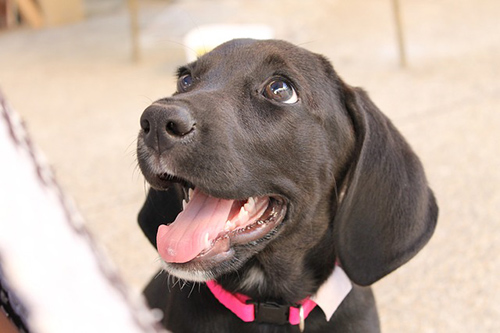 Taking home a new dog or puppy can be an exciting time for the whole family. You can expect plenty of tail wags, cuddles, and sloppy doggy kisses. However, if you don't have a new dog checklist, things can go from bad to worse real quick. You need to have specific items for your new addition, ready and waiting.
Dr. Sandra Mitchell, owner of All Creatures Veterinary Services in Bangor, Maine, believes people forget that moving a new dog into the home can be stressful for them. Therefore, it is essential not to overwhelm them so that it can be easier to adjust to their new surroundings.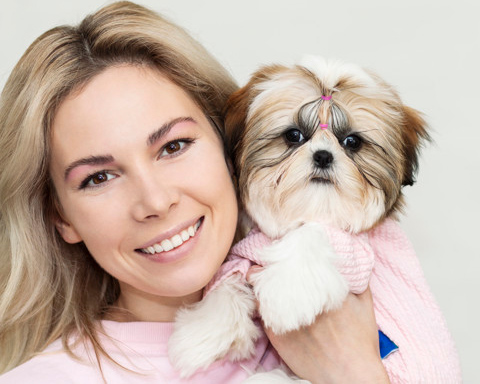 Dr. Mitchell's recommendation is to allow your new dog to have her own space, such as a bathroom or another smaller room in the house. Therefore, you can provide downtime as well as introductions to family, friends, and other items on a staggered basis.
Also, it is essential to have the necessary dog supplies already on hand, which helps to ensure a smoother transition. You will need the essentials such as dog food, poop bags, training tools, dog collars, training leash, and a kennel or dog crate for crate training.
New dog checklist for the first thirty-six hours
The new dog shopping list above is for new dogs of any age. However, as you get to know your companion better, you can better tailor dog toys, leashes, and dog beds to their specific needs as well as preferences. Dr. Mitchell emphasizes that certain products after the first few days will depend on the dog's personality.
The weather is also a consideration. You will need supplies depending on certain seasonal conditions. For instance, during the rainy season, dog boots are a must because they can help avoid cracked paws in your dog. Also, you're going to have to provide specific care items depending on the different stages of your canine companion's life.
New puppy shopping checklist
During this early stage, you should focus on exposing your puppy to new and stimulating things. This stimulation will allow your puppy to grow both mentally and physically and, at the same time, encourage good behavior. Check out the puppy essentials list below:
Outside of the new dog must-haves, Dr. Mitchell recommends showering your new puppy with ample attention and chances for socialization. She suggests investing in some form of puppy training instead of trying to do it on your own. It exposes puppies to different individuals and different dogs, which is crucial to normal development, according to Dr. Mitchell.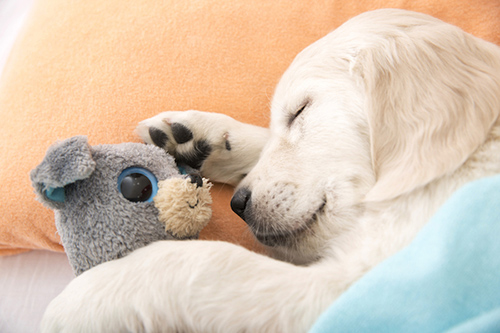 Also, for those high-energy pups, Dr. Mitchell endorses some form of doggy daycare for at least a couple of hours per week. Agility training is another way to help your puppy expel extra energy.
You will also need to schedule an appointment with your regular veterinarian right away, which is an essential part of any new dog checklist.
Puppies require to be vaccinated every 3-4 weeks as well as dewormed; therefore, schedule a veterinary appointment for your pet right away.
New dog checklist for specific life stages (Adult dog)
When putting together a dog adoption checklist, training products that help correct bad behavior and habits are essential. Adopted dogs are going to need training tools the most since these dogs are more likely to come with some reeducation needs. Furthermore, luxury objects naturally are more appropriate for this more mature life stage.
Older dogs have an appreciation for the finer things, such as a nice comfortable bed. However, puppies, on the other hand, could care less; they'll probably just pee on it or chew on it.
According to Dr. Mitchell, adult dogs and especially the high-energy ones could benefit from professional training or some form of doggy daycare, which is another essential addition to the new dog checklist.
New dog checklist for specific life stages (Senior dog)
When it comes to senior dogs, they tend to benefit more from particular products that remedy physical changes that come from aging. Unfortunately, most senior dogs will experience hearing and vision issues as well as limited mobility. Therefore, try to find products that aids with making their environment easy and safe to circumnavigate.
Also, Dr. Mitchell recommends a vet visit to ascertain the overall health of your senior canine companion.