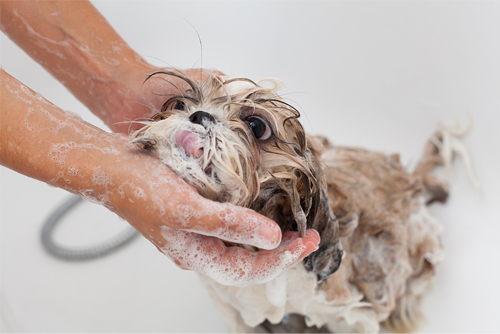 Bringing a new Shih Tzu Home? Now that you've found the perfect companion. It's time to introduce her to the family as well as other pets.
It's your job to make sure that she feels safe and secure in her new dwellings. Being well prepared for her arrival will go a long way in making sure that introducing the new family is a success.
For instance, before you bring the new puppy home, make sure that your house and yard are prepared.
Taking care of these things before she arrives is the best way to go. Because when she arrives, everyone would be too caught up in all of the excitement of having a new addition to the family.
The first thing you should do is make sure that the house and the yard are puppy proof.
Although you may not let the puppy out in the yard unsupervised just yet, it's still a good idea to check for holes in the yard and under the fence, which will allow you time to get them taken care of before your dog is ready to go outside on her own.
In addition, remove all objects that could pose a threat to the new arrival.
Therefore, if you have everything ready in advance and all the things your Shih Tzu will need, the transition will go smoothly for both you and the puppy.
Here is a list of supplies you will Need When Bringing a New Shih Tzu Home:
4. Travel kennel, which can also be used for training as well as sleeping
7. Leash
8. Grooming supplies that include a wide-toothed metal comb, gentle emollient shampoo, brush, ear-cleaning solution, nail trimmers, styptic powder, and blunt-tipped scissors
9. Dental supplies that include toothbrush and dentifrice
10. First aid kit
11. Safety gate
12. Toys